Poems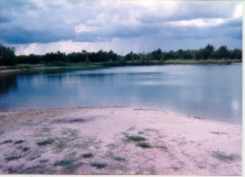 "The Crystal Lake"
One night I walk far to the Crystal Lake,
To see how much my soul could take.
I drove far deep into the clear mass,
Finding at the bottom it was only glass.
Oh, what a way for me to see,
The only way to happiness is to be free.
ARW
89'
Take the tour

Or click to return to Poem page