Poems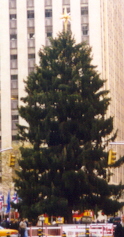 "Christmas Time"
It is Christmas time,
That wonderful time of the year.
Everybody is so happy,
A season for cheer.
The beautiful lights,
That twinkles like stars,
As I hold you,
Bad times are so far.
It's a season for love,
That brought you here,
For my love for you,
Goes all through the year.
12-11-87
ARW
Take the tour

Or click to return to Poem page